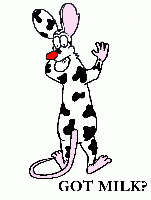 Welcome to Lab Rat Gear, where discriminating lab rats shop
Why do most scientists wear a dull white lab coat? Express you individuality by protecting yourself with our cow or snow leopard style lab coats!
Looking for safety glasses to go with your lab coats? Check out ! They have standard models and pretty cool stylish models as well!
If you are looking for something a little more mainstream in your lab coats check out LifeUniform.com.
I will no longer be selling any coats outside the United States.
The approximately 100% increase in USPS international rates in 2007 makes the shipping costs too high!
HOME > Lab Coat orders (be sure to check out the rest of our site!)
Designer Lab Coats From $17.95 (U.S dollars)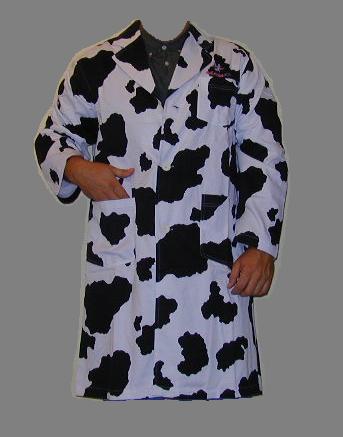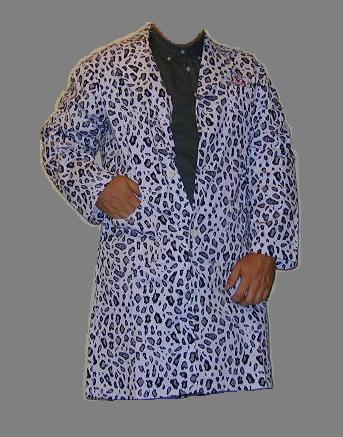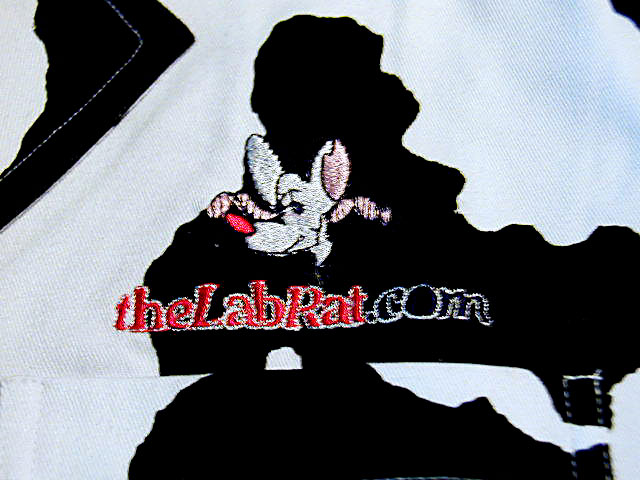 All of our lab coats our embroidered with our beloved lab rat as seen above.
Choose your size below and pay via PayPal (you don't need to have a PayPal account)
Prices for within the 48 contiguous United States
$21.95 100S Cow Lab Coat (small) - Currently Unavailable


$21.95 100M Cow Lab Coat (medium) - Currently Unavailable


$21.95 100L Cow Lab Coat (large) - Currently Unavailable


$19.95 100XL Cow Lab Coat - Currently Unavailable



$17.95 101S Snow Leopard Lab Coat (small) - Currently Unavailable


$17.95 101M Snow Leopard Lab Coat (medium) - Currently Unavailable


$17.95 101L Snow Leopard Lab Coat (large)


$17.95 101XL Snow Leopard Lab Coat (x-large)